Much Ado About Oumuamua and the Aliens:
In mid-October of 2019, humans discovered an interstellar object in our solar system for the first time. Researchers atop Haleakala, the tallest point on Maui, made the find using the University of Hawaii's the Panoramic Survey Telescope and Rapid Response System 1 Telescope. At the time, there was a lot said about the object, colloquially named Oumuamua, and the aliens. After all, it was an object from outer space—like… from beyond Pluto (#dwarfplanetsmatter). At the time, discussions around the possibility of extraterrestrial life saw a significant uptick.
[Brandon does his best
Trump
Beeblebrox impersonation]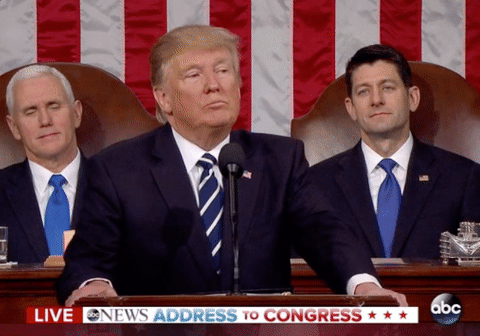 Well, folks, it's like I said, alien invasion. That's right. There' coming right through these other planets—planets no borders, by the way… no borders—disgraceful… and they're raping, murdering, and getting kids hooked on space-cocaine the entire way here. We need to build a space wall now! Yep. We need to build a space wall and Mars is gonna pay for it. No borders on Mars—very sad. But we've um, we've found these aliens, and we're not gonna let 'em take America. We saw them from Haleakalelalkalelayala—that's a great bike ride down that volcano in Maui, by the way… Of course, Trump Waikiki is better, but that's on Oahu, I think. If you're on Maui it's fun. Oh by the way, I decided to cut off all diplomatic relations with Europe today. They're a bunch of losers and we don't need them…
Whew, sorry. I had to get that out of my system.
Read More:
"Alien" Scientists Get a Bad Rap…
When researchers discovered Oumuamua and published their findings, the media went nuts. Oumuamua and the aliens were everywhere. After about a year, Avi Loeb, chair of the Harvard Astronomy department for Christ's sake, and co-author Shmuel Bialy published a paper outlying the possibility that Oumuamua may be artificial. In their paper, they wrote, "Alternatively, a more exotic scenario is that 'Oumuamua' may be a fully operational probe sent intentionally to Earth vicinity by an alien civilization." The media went nuts over that, and so did many other astrophysicists.
Here's a tweet by Paul Sutter, an astrophysicist at The Ohio State University (You're welcome, Buckeyes):
My publicist asked me for a quote on the 'Oumuamua story making the rounds. Here it is:

"No, 'Oumuamua is not an alien spaceship, and the authors of the paper insult honest scientific inquiry to even suggest it."

Feel free to use that, @fcain, @tariqjmalik!

— Paul M. Sutter (@PaulMattSutter) November 6, 2018
I don't know if you know this or not, but them's fightin' words in Academia.
The Problem: Possibility, Without Any Physical Evidence
If you ask nearly any astrophysicist out there, she or he will tell you that the odds are overwhelmingly in favor of some form of life existing on other worlds somewhere in the universe. However, that does not mean that all astrophysicists believe in aliens. What most accept is that it is there are simply too many galaxies—each containing far too many suns—for Earth to be the only life-bearing planet in a universe that is nearly 93 billion light-years in diameter. When you're dealing with numbers that large and distances that vast, nearly anything is possible. Science is like a double-edged sword. On one edge, you must have the strict skepticism to push past as many of your personal biases as possible. On the other edge, you need a keen sense of curiosity and wonder, too.
An Allegory to Set Up My Point about Oumuamua and the Aliens
Milo and his family woke up one morning and set about their daily routine. Milo's partner made the bed in their dirt-covered den and gathered some bits of leaves for breakfast. Then they went to work. They walked out of the colony and searched the area around them for sustenance. Others kept watch for hidden dangers—other colonies, large creatures in the forest that could take out entire parties, and, of course, fire and flood. These things were very real dangers and the entire colony was vigilant. Some of the other colonists had told ghost stories about creatures even bigger than the normal ones they dealt with all the time, but most believed them to be crazy.
Milo was listening to one such story when he felt the ground rumble beneath his feet. His antennae raised up and he looked around. He sprayed pheromones out as quickly as possible, trying to warn the others. They all felt the same rumble and the entire colony began running back toward the mound to protect the queen. They worked as fast as they could to move the boulder-sized grains of dirt and cover the mound up. The entire colony was in danger, and they responded quickly, and bravely. However, when the bulldozer rolled over the colony's mound to clear out room for a new highway, Milo and everyone he ever knew or cared about died.
His entire colony of ants was destroyed in an instant. They had no idea that there was a guy out there named Frank who had three kids who were bleeding him dry and a wife who was probably cheating on him with her boss. Nor did they have any reason to believe that Frank had a job where he drove a twelve-and-a-half ton bulldozer.
As an aside, your average red ant, like Milo, weighs between 1 and 5 mg. That bulldozer weighs nearly 12 billion mg. There's no way Milo or any of his pals could have conceived of such a danger.
Now For A Real Story
This planet formed around 4.5 billion years ago. We humans only learned to settle down and farm 10,000 years ago.
In that time, we've faced all kinds of cosmic events, but we had no idea what they were. We made up fables and stories and myths to explain them, and those fables and myths have become a part of our collective conscious. Then, a little over five hundred years ago, Copernicus had the balls to step out and defy all of the common knowledge those myths told us. He said the Earth revolves around the sun. Now, unless you're one of these idiots, everyone knows that to be true. We just figured that out less than a cosmic blink of an eye ago!
Then there are these things called Gamma-Ray Bursts. GRBs are the scariest things ever. They're like the bulldozer in the Milo allegory. We didn't even know they existed until 50 years ago! One of these things could incinerate the entire planet in milliseconds. The worst part, one could have happened in a galaxy 50 light-years away the day before we discovered them, and we wouldn't even detect it until now, right before it fries us all to bits.
That's just one of the thousands of examples of real existential threats in space that we know next to nothing about.
Read more:
So When It Comes to Oumuamua and the Aliens, Here's My Point.
The public loves the idea of aliens, but the scientific community rightfully wants to reign that in. Realistically, there probably is life on other worlds spread out across the universe and maybe even our own galaxy. However, what that life looks like, whether or not it's what we consider "intelligent," and whether or not it would have the capability to travel interstellar distances are all questions that need to be considered. "Life" on other worlds could be entire planets of tardigrades, or it could be gigantic jellyfish that float atop the densest part of a gas giants' surface. We have no idea.
Scientists are right to be skeptical. We don't want to jump to conclusions. And, of course, Loeb and Bialy may have been a bit hasty in publishing their hypothesis (it was approved very quickly for academic standards). That doesn't change the fact, however, that we need scientists like them. We need all of the researchers at SETI and all of the other non-profit research institutions around the world that are dedicated to searching the skies.
Crazy or Not, I Want Curious People Looking Into Things
If you'd have told me as a young teen that there was a real possibility of other universes, I'd have thought you were crazy. Now many scientists are working under that assumption to further their own research. Neil DeGrasse Tyson, love him though I do, may have been right to say "Call me when you have a dinner invite from an alien." However, a lot of people probably said the same thing to Einstein when he tried to explain that space and time are connected—Sure, Al. Listen, call me when you can bend light around the sun, okay? Turns out, now we know that that happens all of the time. Similarly, the priests and bishops punished Galileo for following Copernicus' work and challenging the status quo. And who would have thought that a moldy sandwich could lead to the death of bacterial infections as we once knew them.
No, you don't have to believe every crazy bit of fringe science that's out there. However, skepticism doesn't necessarily require writing everything off, either. Keep your skepticism, but also keep an open mind.